Ist trimester of pregnancy precautions:
 In the Ist trimester of pregnancy, a woman feels fatigued, nausea, and vomiting, bloating, breast tenderness is very common.
During the Ist trimester of pregnancy hormonal changes in your body are the root cause of nausea and fatigue. Your breasts will also become bigger and softer.
Ist-trimester of pregnancy exercise:
Pregnant women should do moderate level exercises, yoga is the best exercise.
Ist-trimester of pregnancy use low  sugar

: 
It is a great risk of developing gestational diabetes if you do not manage your sugar intake in ist trimester of pregnancy.
 Avoid overheating during pregnancy:
Avoid overheating. "Your main temperature is usually 37C. Don't bath over overheat temperature.
Don't take stress:
It is harmful to yourself and your baby.
Don't lift a heavyweight, it may harmful to you.
Don't use the high heel, it is uncomfortable for pregnant women and has a great risk of fell down.
No smoking in pregnancy:
Smoking during pregnancy limits the oxygen supply to your unborn baby and passes on toxic chemicals.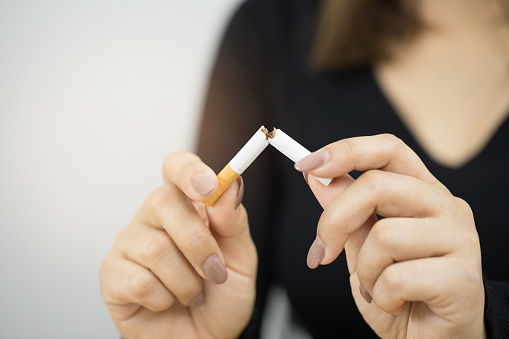 No alcohol during pregnancy:
 Alcohol affects the brain of the unborn baby and the most critical time to prevent this is during pregnancy. So avoid alcohol, If you have a drink, your child will be too.
 Medications during ist-trimester of pregnancy:
It is strictly advised that you should not take medicines without a doctor's advice. Certain drugs and natural substances can interfere with fetal development, damage the baby's organs, cause miscarriage, or cause premature labor.
Pregnant women should always consult their physician or pharmacist when it comes to home remedies. 
Don't use recreational drugs during pregnancy:
Recreational drugs cross the placenta into the baby's system, causing birth defects, miscarriage, childbirth, or intellectual impairment.
Use Vaccines according to doctor advice during pregnancy:
Rubella virus vaccine is the standard vaccine, it is often updated for pregnancy. It is important to discuss getting all vaccines up to date with your doctor.
limit use of Coffee during pregnancy:
if it is your habit to take coffee and use it within limits.
Pregnant women should use a healthy diet. Your diet includes the following:
Meat:
Chicken, lamb, and beef are excellent sources of protein that are good for pregnant women.
Milk:
Greek yogurt is high in calcium and has good for pregnant women.
Fresh greens:
Eat fresh vegetables and salads during pregnancy,  it is full of nutrients. Wash carefully before eating.
MORE FOODS:
Seafood:
It provides essential oils and minerals.
Sweet Potatoes:
It is full of vitamin A needed for body organs.
Eggs:
A superfood,  contain every nutrient you need.
Legumes:
Chickpeas, lentils, peas, and beans. These contain extra fiber and contain calcium, folate, and iron, which are necessary needs during the pregnancy.
Pasteurized Dairy.

Soft cheese.

Deli meats.

Raw meat.

Unwashed vegetables and fruits.